PETALING JAYA: Mobile payments technology provider, Soft Space Sdn Bhd is the only company to bring home two awards at the Asia Pacific ICT Alliance (APICTA) Awards Malaysia 2013.
We emerged as the biggest winner at the APICTA Awards Malaysia 2013, an event jointly organised by the Multimedia Development Corporation (MDeC) and the National ICT Association of Malaysia (Pikom).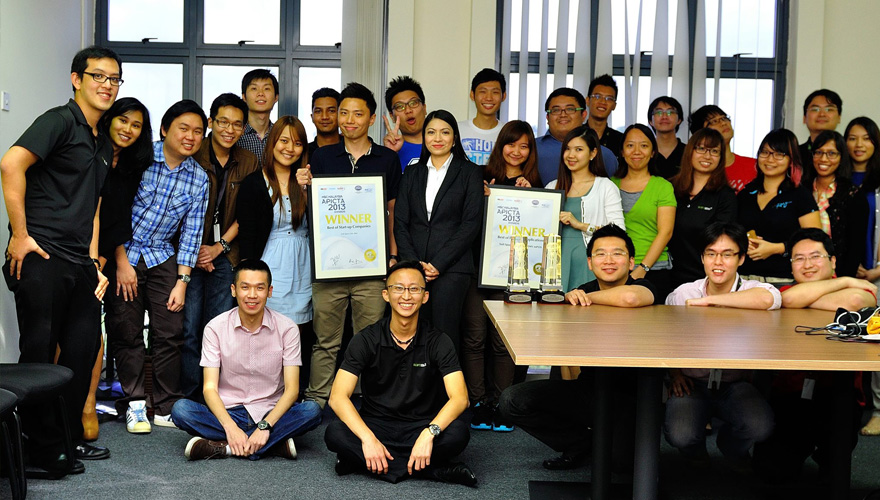 The rocking team who contributed to the success and growth of the company
It was a double joy for Soft Space, whose solution that converts smartphones and tablets into credit-card payment kiosks, won an award for Best Financial Application. We also won an award – naming the company the Best Start Up in Malaysia.
"Winning the award is a great recognition for a young company like ours; it adds credibility to our product and our company," said director of corporate and strategy planning of Soft Space, Chris Leong.
"Winning the award for Best Financial Application for its Centralised Mobile-Point-of-Sales (mPOS) solution would help too", Leong told Digital News Asia (DNA) by email. "Winning this … gives confidence to our clients that our product is among the best in its category – especially in a category that is traditionally won by [more] established companies," he added.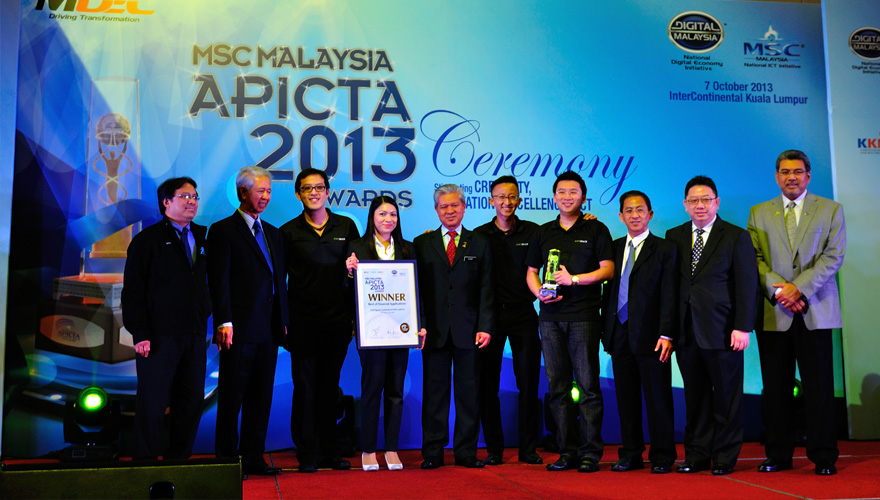 Soft Space at the center stage

The obligatory group photo, together with the judges, organisers and the winners and merit recipients of the 2013 APICTA Awards
To read the full article, please visit
Digital News Asia:
Soft Space voted best Malaysian startup at APICTA awards