Soft Space won the gold award for Best Start Up at the ASEAN ICT Awards (AICTA) 2013, ahead of Buzzebees Thailand and Graymatics Singapore. The event, which was held at Gardens by the Bay Singapore was attended by ASEAN Telecommunications and IT Ministers (TELMIN).
We are honoured to announce our latest award at the AICTA 2013 – Best Start Up category for our Soft Space Centralised EMV mobile point of sale solution.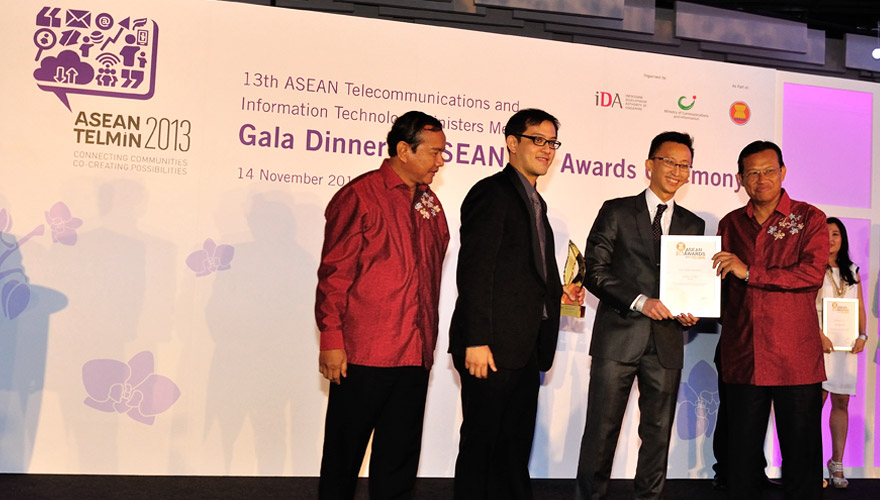 Soft Space won the gold award for Best Start Up
"Soft Space is glad to be part of this year's AICTA winners. We would like to thank the organising committees for their continuous support and help throughout the whole competition. Soft Space will continue striving towards providing every businesses the ability to accept card payments anywhere, anytime, securely!" said Soft Space's founder and CEO, Chang Chew Soon.
The event saw another last minute entry from Malaysia, MDT Innovations Sdn Bhd with their product 'NFC Tag SIM Card, Empowering All Phones to become NFC Tag' emerged as the gold award winner in the Best Private Sector category.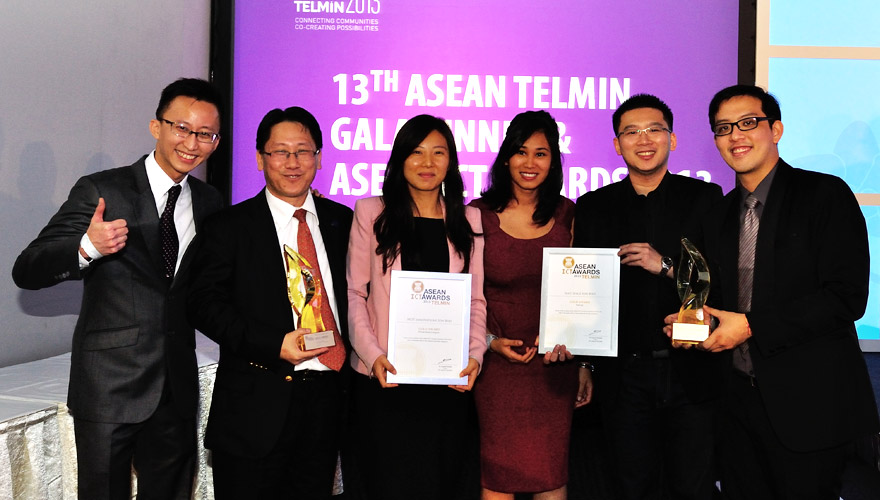 Chang (2nd from right), together with Soft Space team's representatives and the winner for Best Private Sector, MDT Innovations Sdn Bhd
The AICTA awards is a platform for recognising the best achievements by information & communication technology (ICT) entrepreneurs in the region across six categories – Public Sector, Private Sector, Digital Content, Corporate Social Responsibility, Start-up, and Research and Development. The awards also aim to create a certain benchmark for innovation and creativity.
To read more about AICTA, please visit:
ASEAN ICT Awards
ASEAN ICT Winners
Related: Three months ago, we were shortlisted as a finalist as covered by The Star:
http://blog.softspace.com.my/post/59382770293/in-the-news-soft-space-shortlisted-for-aicta-finals