PETALING JAYA: The Visa Strategic Retailer Congress for Southeast Asia was held in Bali, Indonesia from the 19th to the 21st of February 2014. Invited by Visa, Chang Chew Soon, CEO of Soft Space spoke on the topic of 'Driving Growth at the Point of Sale:mPOS'.
The Strategic Retailer Congress is a forum where Visa brings together leading Southeast Asian retailers and other payments industry partners to discuss the emerging trends and challenges in developing a valuable point-of-sale payment experience. The intend of the forum is to provide a platform to share ideas, perspectives and best practices in payments amongst the ASEAN retailer community.
During the forum, Chang shared his insightful experience and knowledge on the mPOS technology and how mPOS is able to change consumers' user experience. Using examples from existing merchants that are utilizing the Soft Space mPOS solution, Chang paneled a session to address questions from the audience. During the panel, Chang was accompanied by Amorn Suvachittanont, First Vice President of Credit Card Product Management and Marketing of Kasikornbank the first bank to rollout the Soft Space mPOS solution.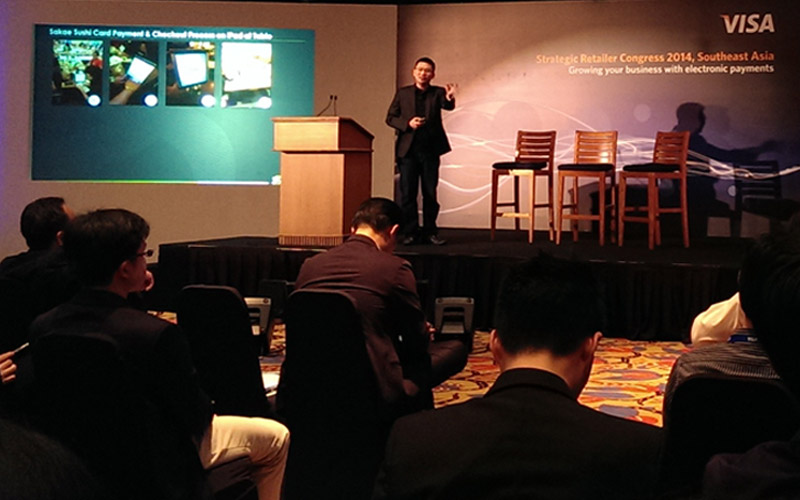 Chang in his element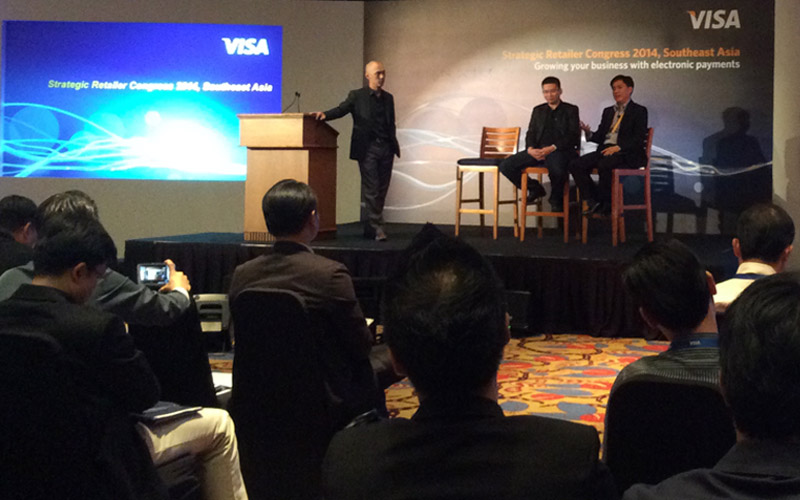 Moderated by Wei-Han Kim, the Vice President of Payment Acceptance, Southeast Asia & Australiasia Visa Inc, Chang and Suvachittanont addresses the audiences' questions during the panel
The 3 day event was chaired by reputable speakers. Amongst them were Douglas Swansson – Head of Payment Services at Coles, Nicki Kenyon – Global Business Partner at Facebook, Tolan Steele – Head of Risk AP & CEMEA at Visa, and a couple others. This event was attended by leaders from the top banks in the Southeast Asia region.