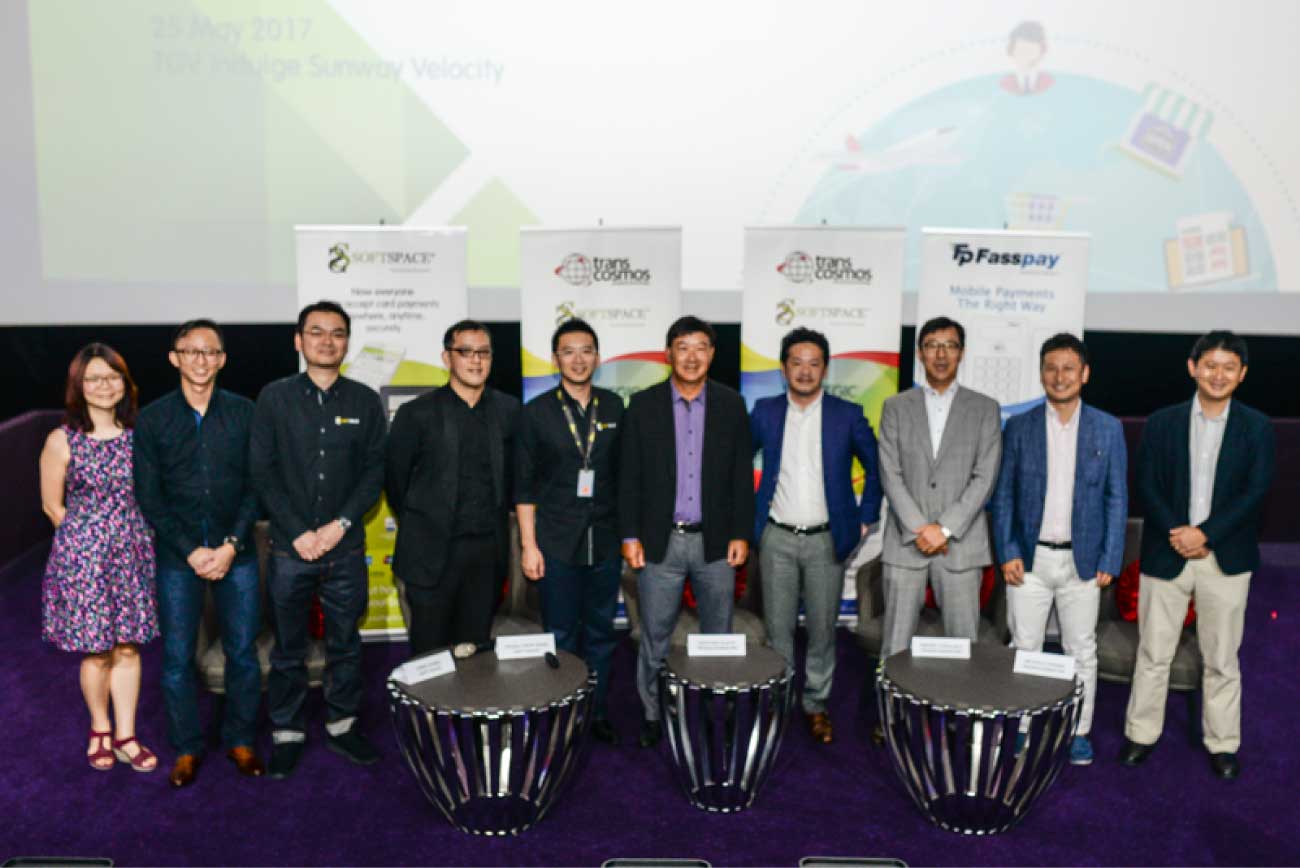 Soft Space raises USD $5 Million from transcosmos inc to form a capital and business alliance that will transform the digital payment industry for traditional businesses in Malaysia and Southeast Asia.
The partnership introduces an omnichannel customer relationship management (CRM) solution to help enhance the client's digital engagements by delivering appealing ads, loyalty marketing programme that can directly send tailored discounts coupons to customers' smartphones, and leverage on the chatbot services within the solution to further engage their customers.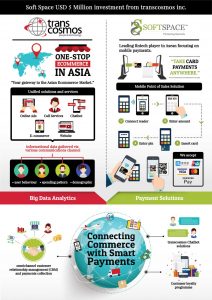 According to Frost and Sullivan research, Southeast Asia is one of the world's fastest-growing regions for e-commerce revenues estimated to exceed US$25 billion by 2020. There is a strong demand for retail goods and mobile commerce and people are jumping on the "e- commerce" bandwagon to seize on this opportunity.
"We are elated about this new partnership. Adding Soft Space's mobile payment solutions to our existing DEC (Digital Marketing, E-Commerce, Contact Center) solutions will further increase the value of our digital transformation services for our clients, especially in the ASEAN market where we cannot ignore consumers' shopping behavior in brick-and-mortar stores" – Masataka Okuda, the President & COO of transcosmos inc.
"As payments is integral part of any commerce, this partnership will position both companies to be the leading players in the region to help businesses transform digitally in all aspect and to monetize on the trend of e-commerce" – Chris Leong, Chief Strategy Officer of Soft Space.