University Malaysia Sabah (USM), University Tenaga National (UNITEN) and University Malaysia Terengganu (UTM) was the top 3 universities that qualified for the final round of Enactus National Competition 2017 that was held at MATRADE Exhibition and Convention Centre.
It was a close race, however, University Malaysia Sabah (UMS) displayed the best entrepreneurial project in the competition and they will be representing Malaysia for the 4th time at Enactus World Cup 2017 in London.
Enactus is an international non-profit organization focusing on inspiring students to improve the world through entrepreneurial action with a presence in over 1,700 universities across 36 countries. Enactus provides a platform for teams of outstanding university students to create community development projects that put people's own ingenuity and talents at the center of improving their livelihoods.
UMS winning entrepreneurship projects that they presented was (1) commercializing mulberry leaves by turning it into a mulberry tea production line and (2) using a device to improve the yield of fish in two fishing areas in Sabah.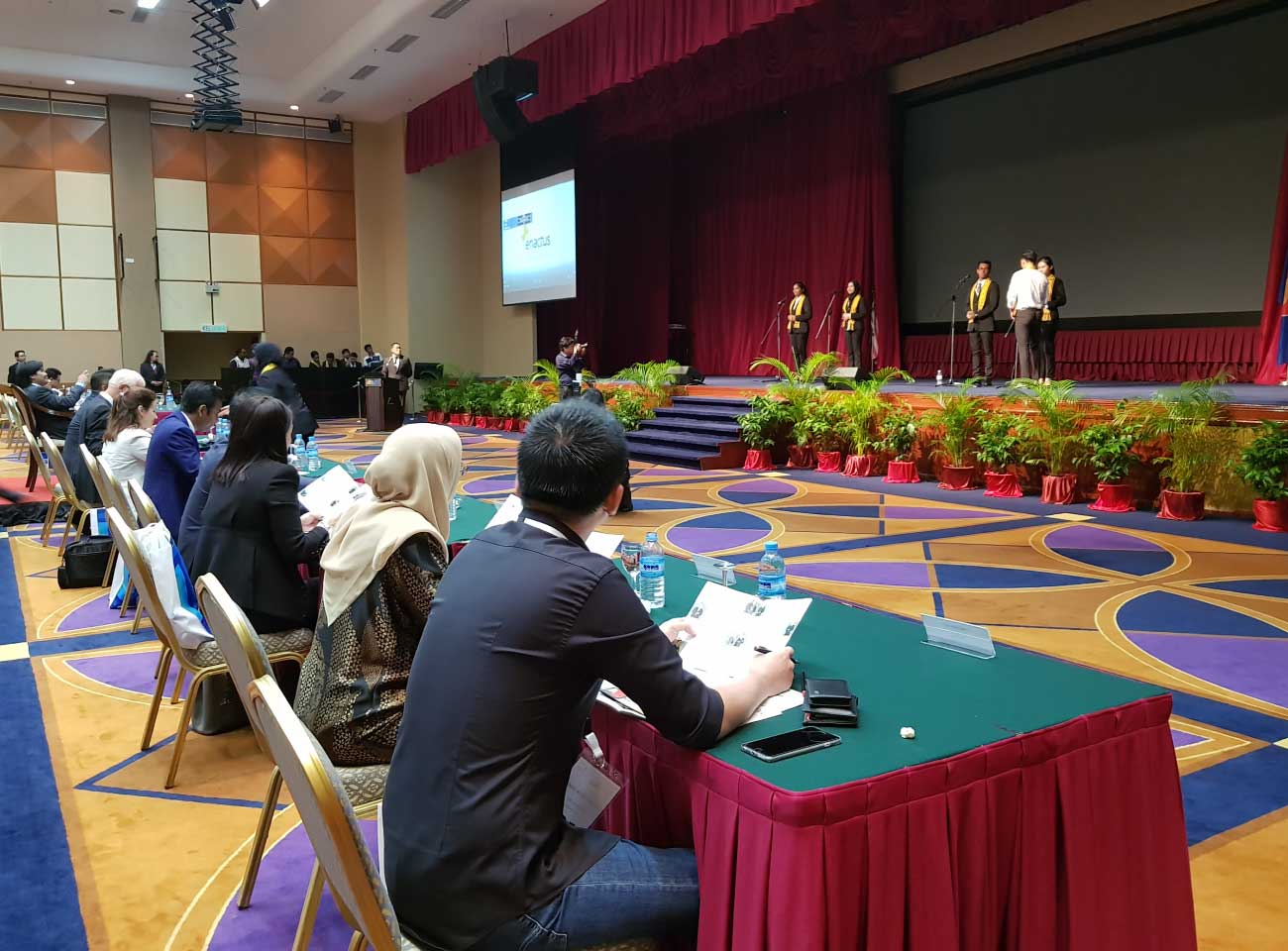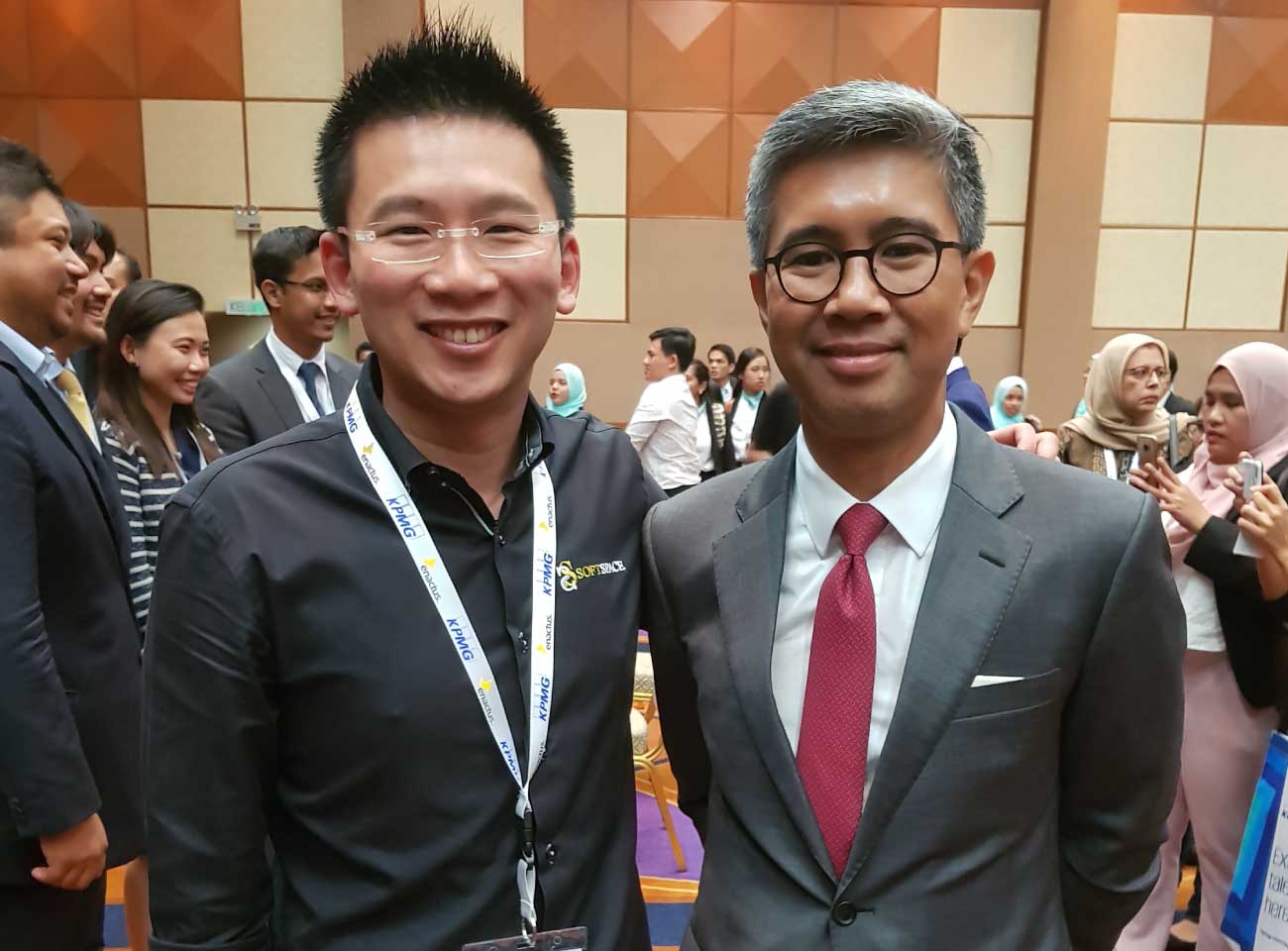 Award presented by YM Tengku Dato' Sri Zafrul Aziz Chief Executive Officer of CIMB Group and Chairman of Enactus Malaysia Foundation
Some of the judging panel consists of Yayasan Enactus Malaysia royal patron Tunku Besar Seri Mananti Tunku Ali Redhauddin Tuanku Muhriz, the crown prince of Negeri Sembilan, June Liang the Senior Director of Frost & Sullivan, Elia Talib the Managing Director of Graduan, Syahrunizam Samsudin CEO of Touch n' Go and our very own founder, Chang Chew Soon.
"We couldn't be prouder of each and everyone who participated to make a change in their small area of the community. It is the development of programmes like these that are quintessential to make a change in our society and eventually the whole country" quoted Chew Soon.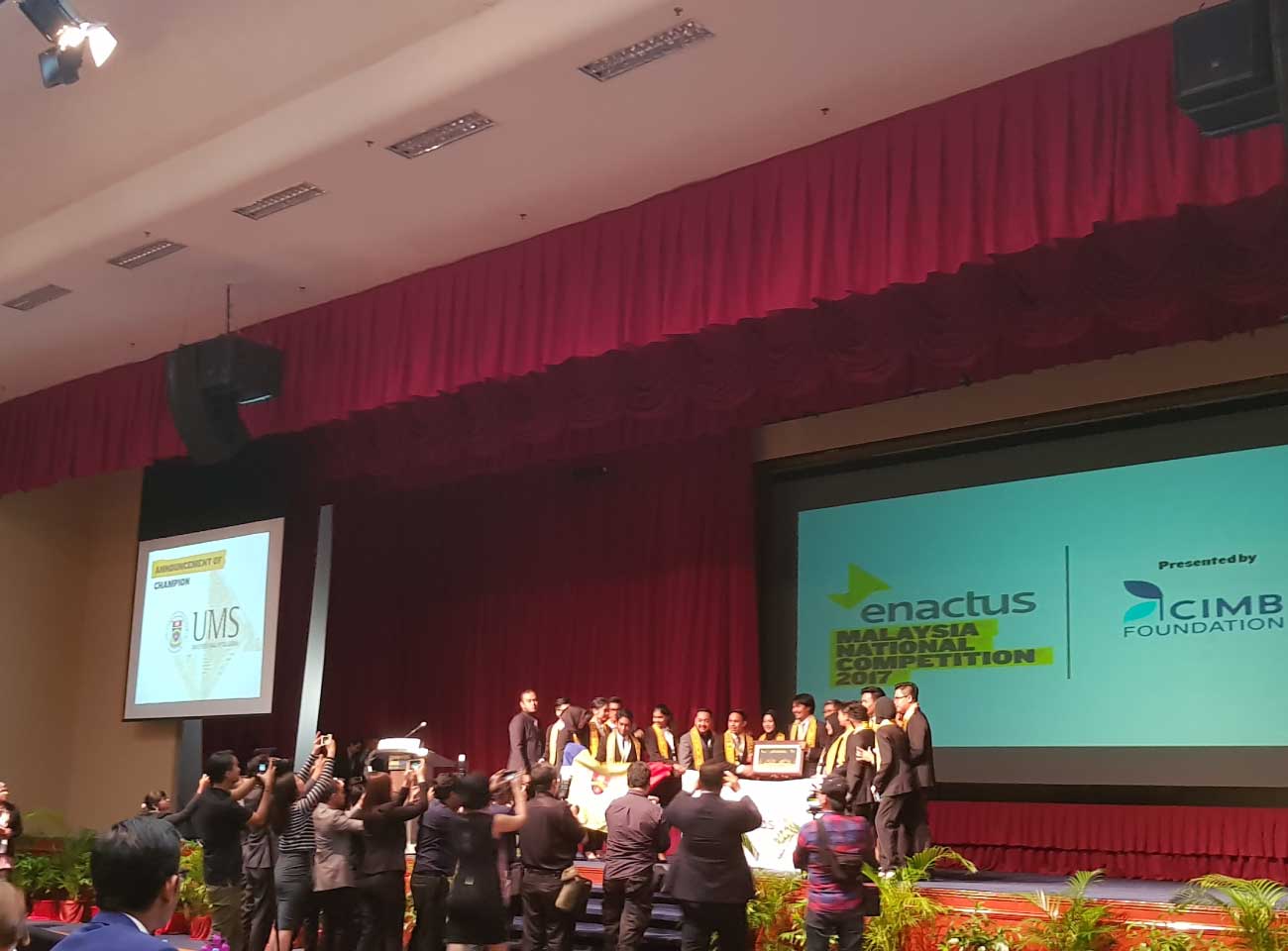 Congratulations University Sabah Malaysia! All the best during the Enactus World Cup in London!