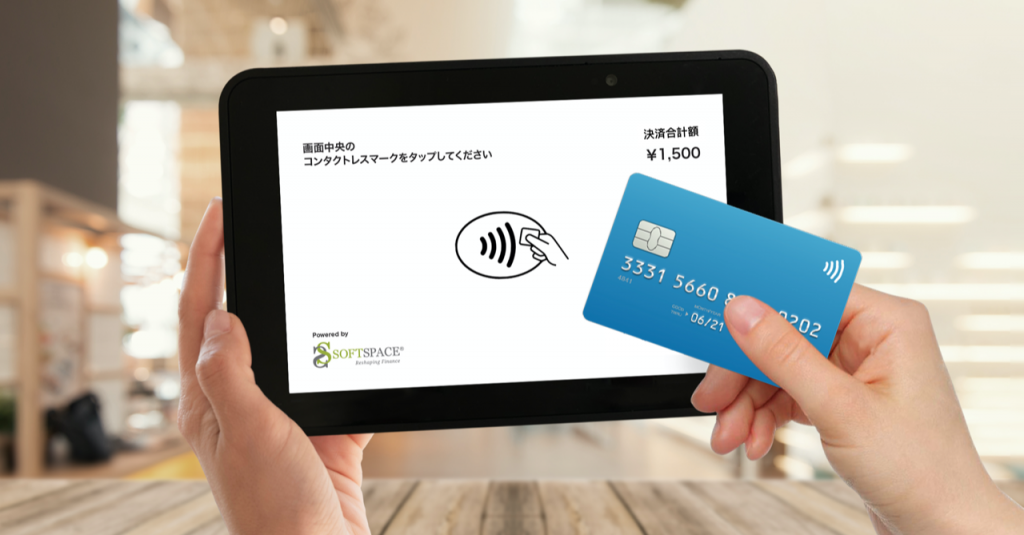 The move introduces card payment solutions in the market, one of them which supports cashless acceptance without the need of a payment device 
Tokyo, 24 December 2020 – Asia's leading fintech company Soft Space has announced that it is leveraging GMO Financial Gate Inc's. ("GMO-FG"), a consolidated company of GMO Internet Group's GMO Payment Gateway, Inc., its advanced payment gateway technology in a bid to promote its payment solutions within the Japanese market.   
With this connection in place, Soft Space will be able to support secure and seamless Europay, Mastercard, and Visa (EMV) transactions, and allow it to introduce its suite of innovative payment solutions into various industry sectors within markets in Japan. 
Developed by Soft Space's homegrown technology, these suite of payment solutions capitalise on the convenience of smart devices to perform cashless card transactions. Merchants and partners that adopt these payment solutions stand to benefit from being able to securely transact and lower their cost of operation. 

"Soft Space is grateful to be part of the initiative to advance Japan's payment scene through our partnership with GMO-FG," said Joel Tay, the chief executive officer of Soft Space. "Japan has been pushing cashless acceptance, particularly contactless payments, and this collaboration will enable us to expand and establish our presence across Japan and give options to a variety of sectors to adopt our payment solutions." 
"The current pandemic has recognised going cashless as a social responsibility, and we are pleased to work alongside Soft Space, who is a key player in the area of contactless payments," said Kentaro Sugiyama, the chief executive officer of GMO-FG. "This enables us to meet our merchants' requirements in providing them with a safe and secure cashless platform while contributing to Japan's cashless market growth." 
In an effort to further encourage contactless payments in Japan, Soft Space has launched its Fasstap, a Tap to Phone solution which was adopted by an auto-machine manufacturing company so that it can equip buses with the ability to accept card transactions on an Android-based tablet.  
This initiative is a first in Japan and is endorsed by one of the largest global card schemes in an effort to spur contactless card acceptance. By providing Soft Space's solution to the auto-machine manufacturing company, this initiative supports Japan's Ministry of Land, Infrastructure, Transport and Tourism initiative where passengers can pay by simply tapping their contactless cards on a tablet equipped with Soft Space's solution. 
With Japan driving its cash-centric nation towards the goal of doubling cashless ratio to 40% by the year 2025*, Soft Space's engagement with GMO-FG is a stepping stone to spur Japan's cashless acceptance. In near future, both parties aim to deploy more acceptance points in a variety of industries in Japan. 
*METI Releases Cashless Vision and API Guidelines for Utilization of Credit Card Data https://www.meti.go.jp/english/press/2018/0411_002.html