How MZZ continues to educate and empower small and medium enterprises to benefit from digitalisation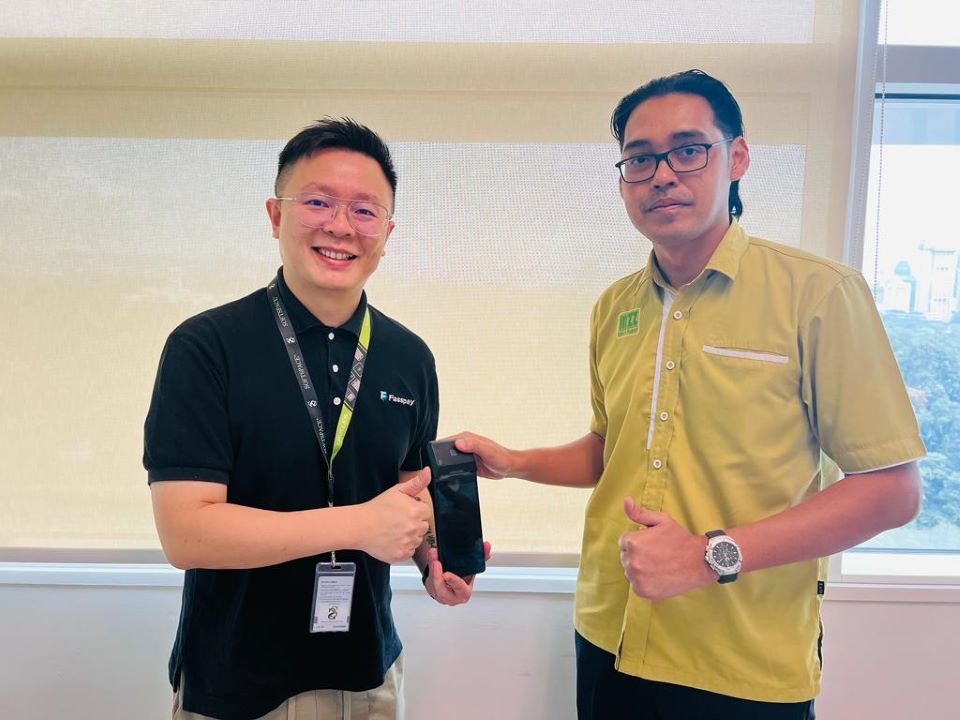 Partner Success Story | MY
As a young boy, Mohd Zahari Zakaria had an innate passion for technology. Despite having limited access to tech, he found himself drawn to the subject because of his curiosity for how things worked. 
Thanks to his tenacity and passion, he further solidified his understanding of how this field relates to the real world. Zahari worked in various capacities and soon began to realise the critical importance of keeping businesses and individuals safe in an increasingly interconnected world. This led him to train the in-house security departments of some of the largest retail stores in Malaysia. 
In 2009, he founded his own company MZZ Sales and Support, aimed at developing and implementing security solutions.  
"My passion for technology and my desire to help others drove me to look for new ways to make a difference," he tells Fasspay Partner Spotlight. 
One of the key focuses of MZZ is to work with a range of small business owners, providing them with the tools and resources they need to embrace cashless payment systems. 
"Small business struggle to keep up with the latest payment technologies, and this can make it difficult for them to compete in an increasingly digital world," he says. 
"My goal, therefore, is to help these small businesses embrace technology so that they can make a difference in their lives."  
In this Partner Spotlight, we pick Zahari's brains on some of the issues he deals with at MZZ.  
Below are excerpts from the interviews. Responses have been edited for brevity and clarity.  
What are the biggest problems in the market that you hope to fix?  
One of the challenges I noticed in the industry is that small merchants are still relying on cash, calculators and manual record-keeping. They are reluctant to adopt digital technology as they have always conducted business in traditional manner. Consequently, these merchants fail to understand the value of profit and loss since they are unable to track their sales accurately.  
Cash transactions are not just slow and time-consuming. Both merchants and customers experience the risk of theft and are opened to fraud. Therefore, merchants should consider offering cashless payments, chief of which is to make it convenient for them to increase operational efficiency.    
How does Fasspay help in this?  
As Fasstap is a Software Point-of-Sale (SoftPOS) solution that uses ordinary Android near-field communication-enabled (NFC-enabled) smartphones, merchants are more than willing to explore going cashless. This is because it is easy to set up – all you need it to download the app and register it – such that even those with little digital experience can use it.  
Fasstap is also very affordable compared to traditional cashless payment terminals as small merchants no longer need to invest in expensive and bulky terminals.  
What is the biggest challenge in rolling out Fasstap?  
There is no doubt NFC technology makes transactions more secure. However, one of the barriers we see is the high cost of smartphones with NFC capabilities. Most of these smartphones can be priced up to RM3,000, which can be a significant investment for many merchants. 
That said, we recognize the value of Fasstap for merchants and this is why we've collaborated with a leading telco to offer a 50% discount on smartphones with NFC capabilities. Merchants can now own these smartphones for only RM490, which is significantly cheaper than traditional payment terminals and other POS systems. Also, the lifespan of these smartphones is approximately 5 years, making them a cost-effective, long-term investment for merchants.  
As a sales and support company, what is your sales process like?  
My team consists of six other people. We usually go on-ground to actively seek out opportunities and engage with merchants. This personal touch is essential for building relationships and establishing trust. By taking the time to understand the unique needs and challenges of each merchant, we position our team as a trusted advisor and partner to that merchant. 
We also attend events organised by the government such as the Federal Agricultural Marketing Authority to connect with merchants who may be interested in digital payments. By participating in these events, our team can demonstrate Fasstap, raise awareness and generate interest in digital payments amongst a wider audience. 
How do you make sure that your team's sales goals are always met? How do you motivate them? 
I find it easy to motivate my team because they are equally passionate as I am to persuade merchants to transition from cash to cashless. They are aware of the struggles merchants go through on a daily basis and they go above and beyond to empower merchants with digitalisation so that they can remain competitive in today's digital marketplace.  
Above all, we make it our priority to educate merchants who are not digitally savvy to go cashless. We make that our primary goal and find it fulfilling when they do embrace a cashless culture.  
What kind of support did you receive from Fasspay when you first came in as a partner? 
I would say comprehensive training. Through these training sessions, we were able to learn Fasstap and the various device offerings by Fasspay. We also learnt how to troubleshoot issues that may arise. Fasspay also provides ongoing support to partners, including technical support. Overall, we feel Fasspay is committed to providing comprehensive support from when we joined.