It all started on a warm, sunny day a year ago with just the 4 of us. Today, we are celebrating our first-year anniversary with a smashing 22 people in the office.
With passion, devotion, technology, creativity and good people, we have made it thus far. We usually don't get the opportunity to reflect like this in the fuss and busyness of our daily work, but when a birthday comes along, it's a good idea to stop and smell the flowers for a while.
The past year have flown by and there are a few things that we are really proud of:
Developed Digital Ordering Platform for iPad at all Sakae Sushi restaurants nationwide, increasing average sales per store by at least 30%. Read more >
Developed and launched MHinsure Travel Insurance Application for iPad at the MATTA Fair 2012 for Mondial Assistance Asia and Malaysia Airlines.
The first to launch an Application that can read MyKad – a compulsory identity card that acts as a validation tool and proof of citizenship for Malaysian citizens and it is certified by the National Registration Department of Malaysia.
The first company in Asia to obtain EMV Level 2 Certification for MPOS. Read more >
The first company to have a major EMV MPOS rollout in Asia with Kasikorn Bank – the largest acquiring bank in Thailand with more than 60% market share of EMV terminals. Read more >
Certified as MasterCard's preferred MPOS solution providers that meet industry standards and MasterCard best practices at the Mobile World Congress in Barcelona. Read more >
But we're just getting warmed up. We have big plans, and we are eager to bring innovative payment systems and amazing user experience – just as we were a year ago. We want to make a difference, and we want to promote and perfect payments as social interactions – it is what keeps us excited about the future of Soft Space.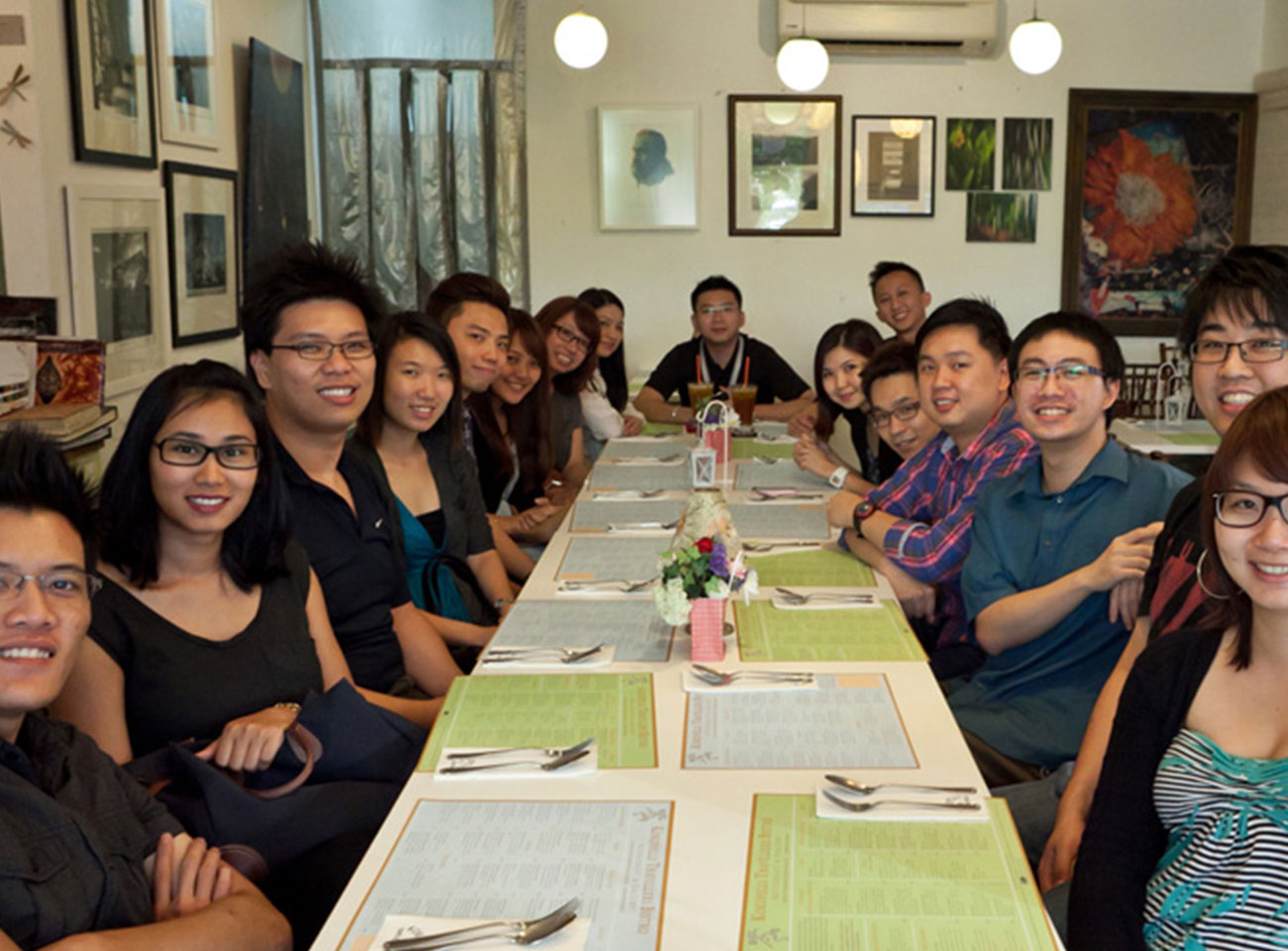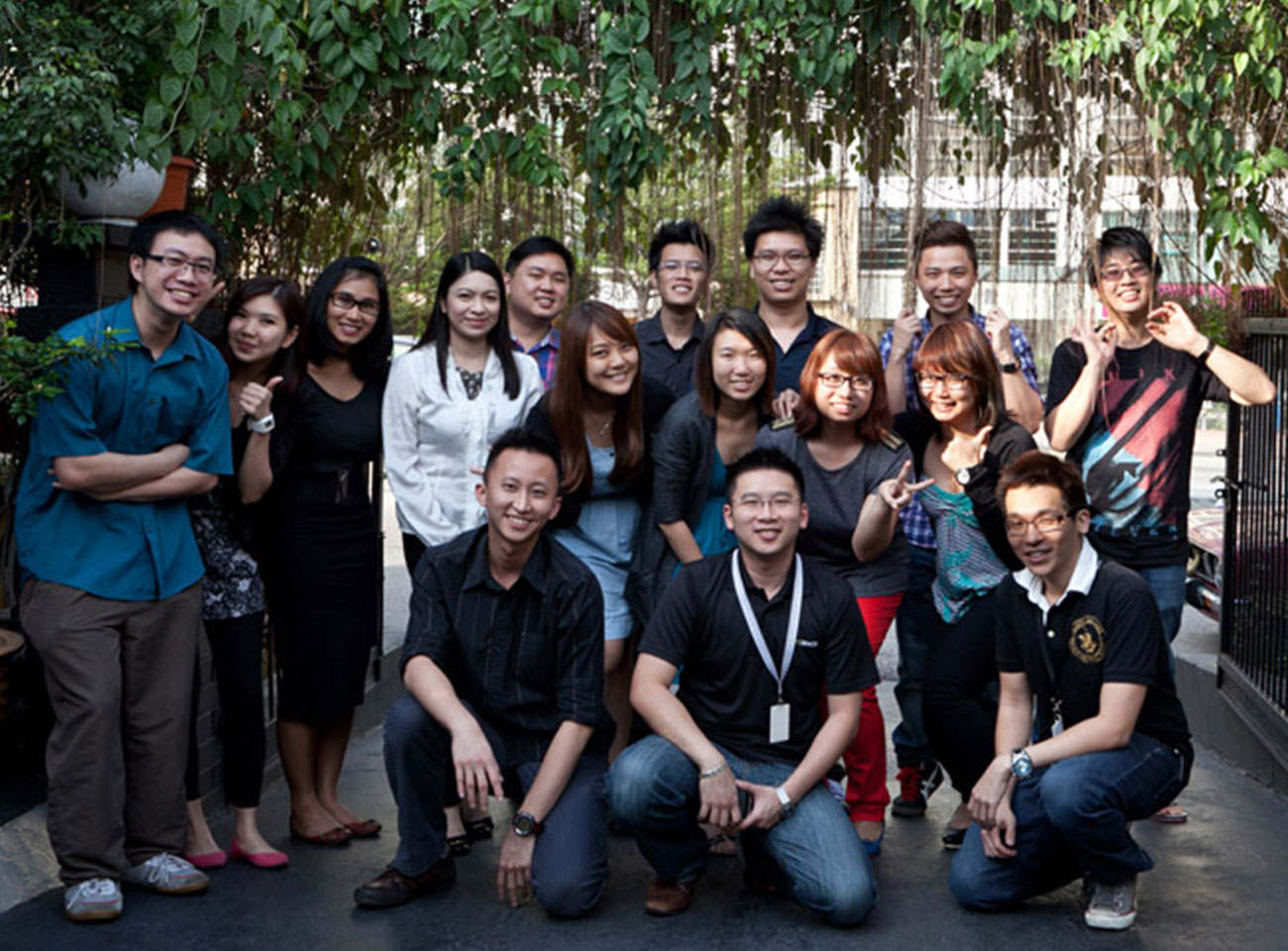 Soft Space wouldn't be possible without the tremendous team of dedicated people who are ready to work day and night to make sure that the company remains strong and valuable.
Working with such remarkable, talented, hard-working, friendly, and fun-loving people have been a genuine privilege to the growth of our company.
We look forward to a fun-filled year ahead.
Cheers, everyone!
For more photos, please visit our Facebook page
A message from the founder of Soft Space
As I sat at my desk, pondering on what I would want to say now that Soft Space just turned one, I realized that there aren't words that can sum up this whole journey. A year has gone by yet it felt like a decade. Things moved so quickly that I sometimes wonder how this all happened in such a short period of time. Soft Space has blossomed and achieved many memorable milestones.
Looking back, I still sit back in awe of the progress we had since we first started. Soft Space managed to achieve milestones that many had told us that it is impossible for start-ups to achieve. Some memorable milestones were:
The first company in Asia to be EMV Level 2 MPOS certified
Partnering Kasikorn Bank of Thailand to roll out the first EMV MPOS rollout in Asia
Being listed as one of MasterCard's preferred MPOS solution providers.
Was it an easy journey? No. But it is much easier because I have a great team. A great team who were stubborn enough to fight against the odds. A crazy and passionate bunch who work superbly hard and yet still manage to fool around like a family. If you ask me what I'm most proud of, getting this bunch of people to work with me.
Soft Space is also blessed to have awesome partners and "hidden angels" supporting us. Many of which were strangers who appear out of nowhere to lend a hand, give a good word and help this budding start-up. Thank you so much! You know who you are. We are thankful for the trust and confidence you have placed in us and we appreciate your support.
2013 will be an exciting year for Soft Space. We are broadening our horizons to make Soft Space an international company. We are looking into expanding our offer to South East Asia, Australia, North America and hopefully Europe. I look forward to the opportunities and relationships Soft Space is yet to embark on in line with our commitment to pioneer electronic payment in being one step closer to a cashless society.
Thanks,
Chew Soon