HANOI: Soft Space marks its fourth launch of the year with Vietinbank – a state-owned Vietnamese bank together with partner NganLuong.vn
We are glad to announce our latest chip-based mobile point-of-sales (mPOS) launch with one of the largest bank in Vietnam. The event, which was officiated by the governor of central bank of Vietnam, aims to move the country one step closer towards a cashless society.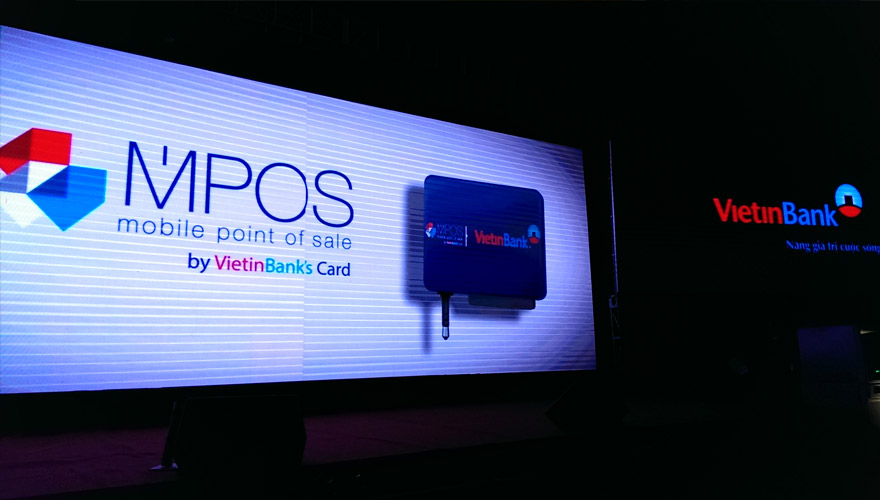 The launch ceremony in Hanoi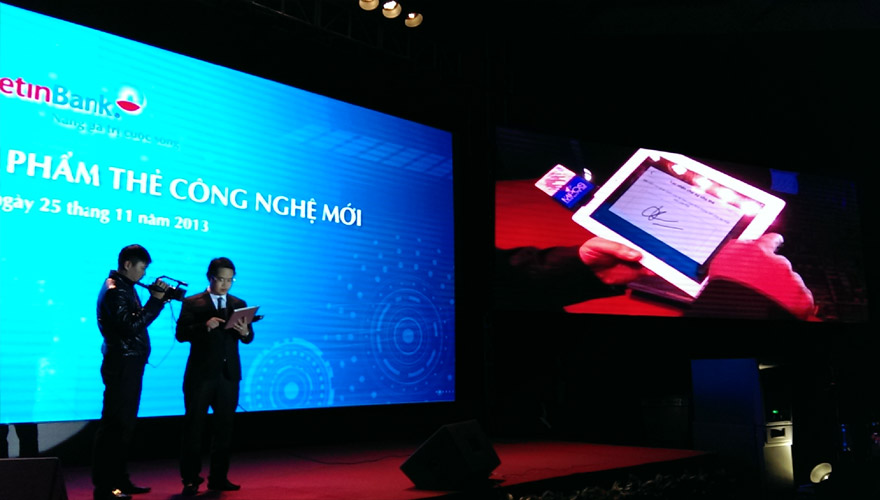 The mPOS application was demo on stage
According to Bacchi Lorijon, regional director of Visa in Vietnam, Cambodia and Laos – the mPOS solution as a service is easy, convenient and cost saving. It provides endless opportunities to all types of enterprises in the Vietnam market – from small, medium to large corporations the ability to accept card payments anytime, anywhere, securely; and contributes to the economic development.
The launch of Vietinbank mPOS solution in Vietnam was a close collaboration with our trusted partner, NganLuong.vn. They are one of Vietnam's largest online payment and escrow platform providers for domestic and cross-border e-Commerce who is connected with more than 10,000 merchants, 3 leading mobile operators and 24 banks in Vietnam. NganLuong.vn was also chosen to be the favourite payment solution by the Vietnamese online community for three consecutive years at the annual voting poll organised by the Vietnam e-Commerce Association (VECOM).
"We are glad to be able to breakthrough the Vietnam market, marking a dominant presence within this region. It has been a pleasure working with our Vietnam partner. The founder and CEO of NganLuong.vn, Nguyen Hoa Binh has been really helpful and cooperative. It has been a great journey working with his dedicated team," said founder and CEO of Soft Space, Chang Chew Soon.
For news articles related to the launch, please visit:
VietinBank launches card payment services with Mobile Point-Of-Sale