Imagine you are a mechanic. A customers' car breaks down on the highway. He calls for your service. The customer did not anticipate his car to stall, thus did not have enough cash to pay you once you've fixed his car. It would be nice if you had a way to accept the payment using a credit or a debit card instead, right there by the road side?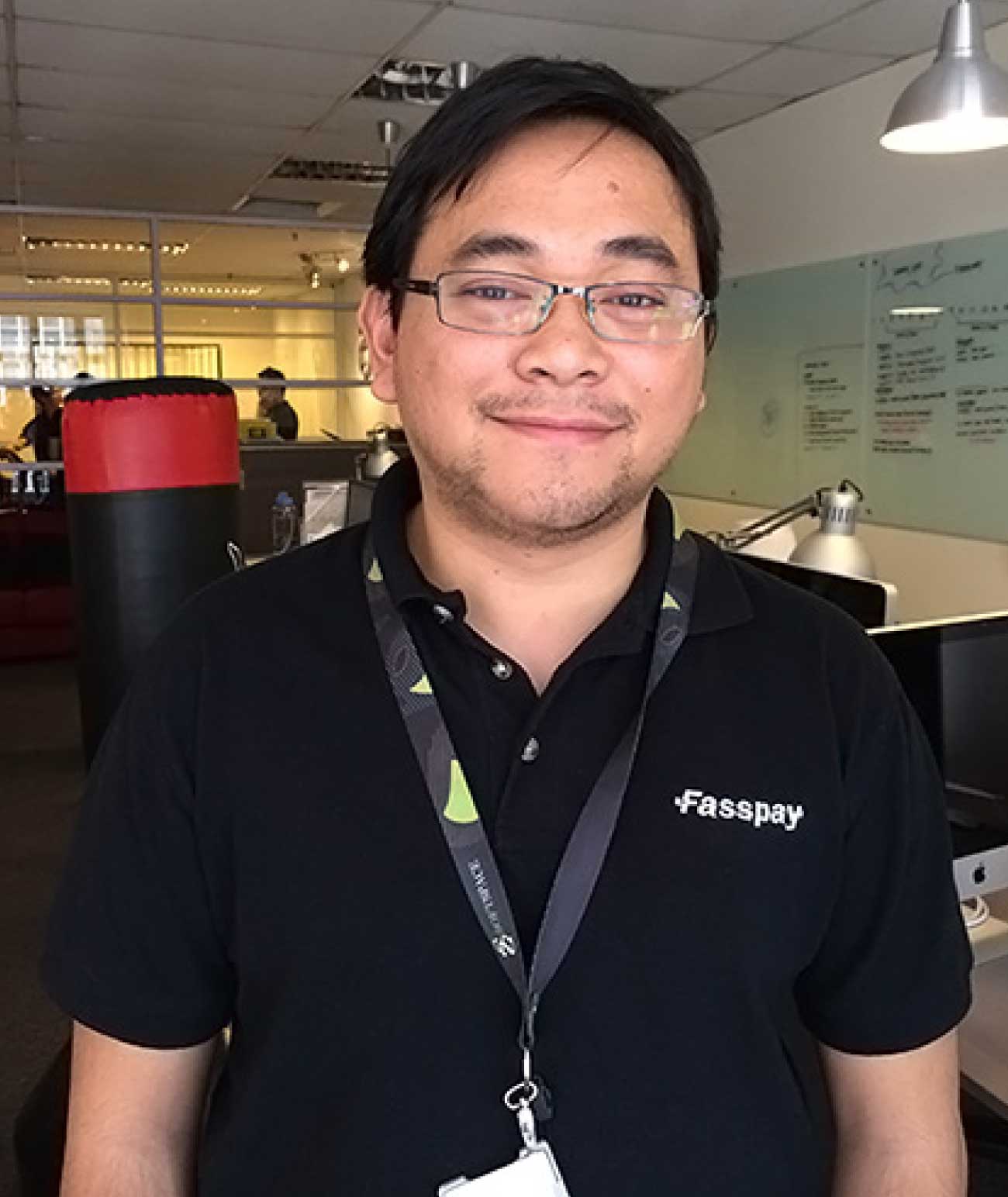 Johan Zep Yusof, Fasspay's head of client engagement
The idea to allow payment via cards on-the-go is not new. However, many mobile payment terminals available today are either cabled or expensive. With this in mind, the team at Fass Payment Solutions Sdn Bhd offers Fasspay mPOS (mobile point-of-sale) dongle along with Fasspay Mobile Application to help small and medium enterprises (SMEs) adopt mobile e-commerce easily and at a competitive cost.
A a subsidiary of Soft Space Sdn Bhd, Fasspay is a Malaysian company specializing in mobile payment services.
"We started as a trading company three years ago, bringing in mobile payment system terminals and dongles from Europe. Today, we've innovated our hardware offerings to suit the needs of local businesses. In the early stage, we were only supplying to large corporations and financial institutions. Together with Soft Space, we are now offering the mPOS dongle to help local entrepreneurs who need to conduct card transactions to accept payments on-the-go," says Fasspay's head of client engagement Johan Zep Yusof.
Using the Fasspay Mobile app, the data from the audio file is extracted, and then encrypted before being sent using 3G or Wi-Fi connection to the card provider or bank's payment transaction system.
"The mPOS dongle works just like regular credit card terminals, but it is more secure. Data is being transmitted using the 3.5mm jack, a port that is common to many smartphones and tablets today. Most entrepreneurs today own an Android or iOS device, so now you can add the reader dongle and download its accompanying app to start."
Fasspay mPOS dongle does not generate paper receipts. So far, reception for Fasspay's mPOS system has been encouraging. "Many SMEs that we've approached were ready to sign up as soon as we've finished demonstrating. The sign-up process is simple and can be initiated by filling up a form on our website."
The company, in collaboration with SME Corp. Malaysia, offers its mPOS solutions to local businesses. "We are working with SME Corp Malaysia via 'Enabling ePayment for SMEs and Microenterprises' programme. Through this programme, Fasspay's dongle is available for lease by SMEs for RM30 per month. With that price, we also provide services such as training and supporting through help desk. Businesses just need to commit to a one-year subscription," said Johan.
The involvement with SME Corp Malaysia is also a way for Fasspay to reach out to more SMEs. "We are meeting with more SMEs to let them know about out mPOS solutions. With the programme by SME Corp Malaysia, we're ramping up the awareness and hope that by the end of this year, we would be able to roll out about 2,000 of our mPOS solutions to Malaysian businesses," said Johan.
The original post was published in the New Straits Times