Subang Jaya Municipal Council (MPSJ) has teamed up with Maybank to utilize the Maybank mobile Point-of-Sales (mPOS) solution in their daily operations. Officers from the revenue, enforcement, valuation and property management, building, and engineering will be equipped with tablets and the mPOS solution to collect payments of summonses, rent, assessments and water bills. The Maybank mPOS solution is powered by Soft Space.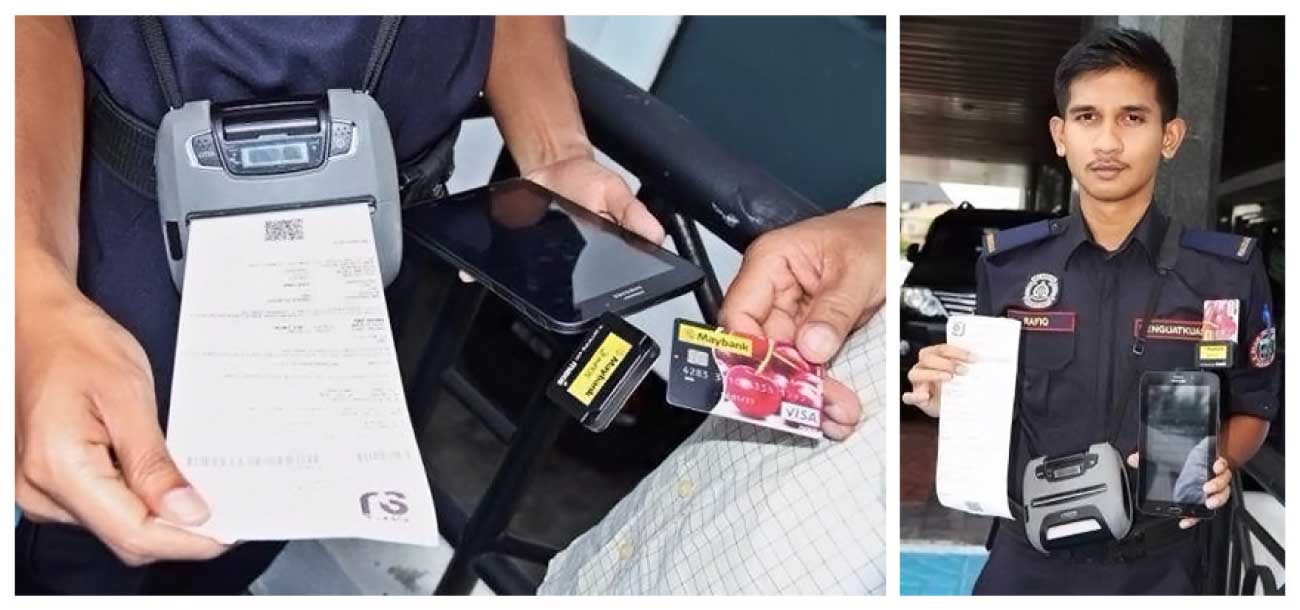 A MPSJ official with the mPOS solution
MPSJ is launching its usage of mPOS solution in September, for citizens to pay their fines, house taxes and other expenses using their credit cards. Aziz, the Deputy Director of Public Relations at MPSJ noted that the city council will receive its first order of 70 card readers in August. He added, that MPSJ has signed a two-year contract with Maybank in regards to this initiative.
MPSJ will be providing training courses to officials of relevant departments who will be using the mPOS solution. Officials will be equipped with a tablet, mPOS card reader and a portable mini printer.
The city council is aiming to achieve a "Zero Counter" target in which citizens would not have to go to the city council to pay their bills. This would save payers their time, petrol and would also reduce the city's parking problems.
"The public would not need to worry about its security. Users would need to enter their Identification Number for authentication purposes and signature on the tablet before the payment transaction begins," added Aziz.
For the original post, kindly visit Sin Chew Daily