Our first client, Kasikornbank Thailand, is the first bank to have a major EMV Mobile Point-of-Sales (mPOS) solution rollout in Asia. Since its launch of K-PowerP@y in 2013, Kasikornbank is quickly capturing the mPOS market share, catering to both small businesses to large corporations. Kasikornbank's large merchant base has ranked them the 5th highest volume of mPOS transaction in the world* (*Visa). In this edition of "Meet our Users" we look into some of Kasikornbank's biggest merchants who have incorporated mPOS into their businesses.
GrabTaxi & GrabCar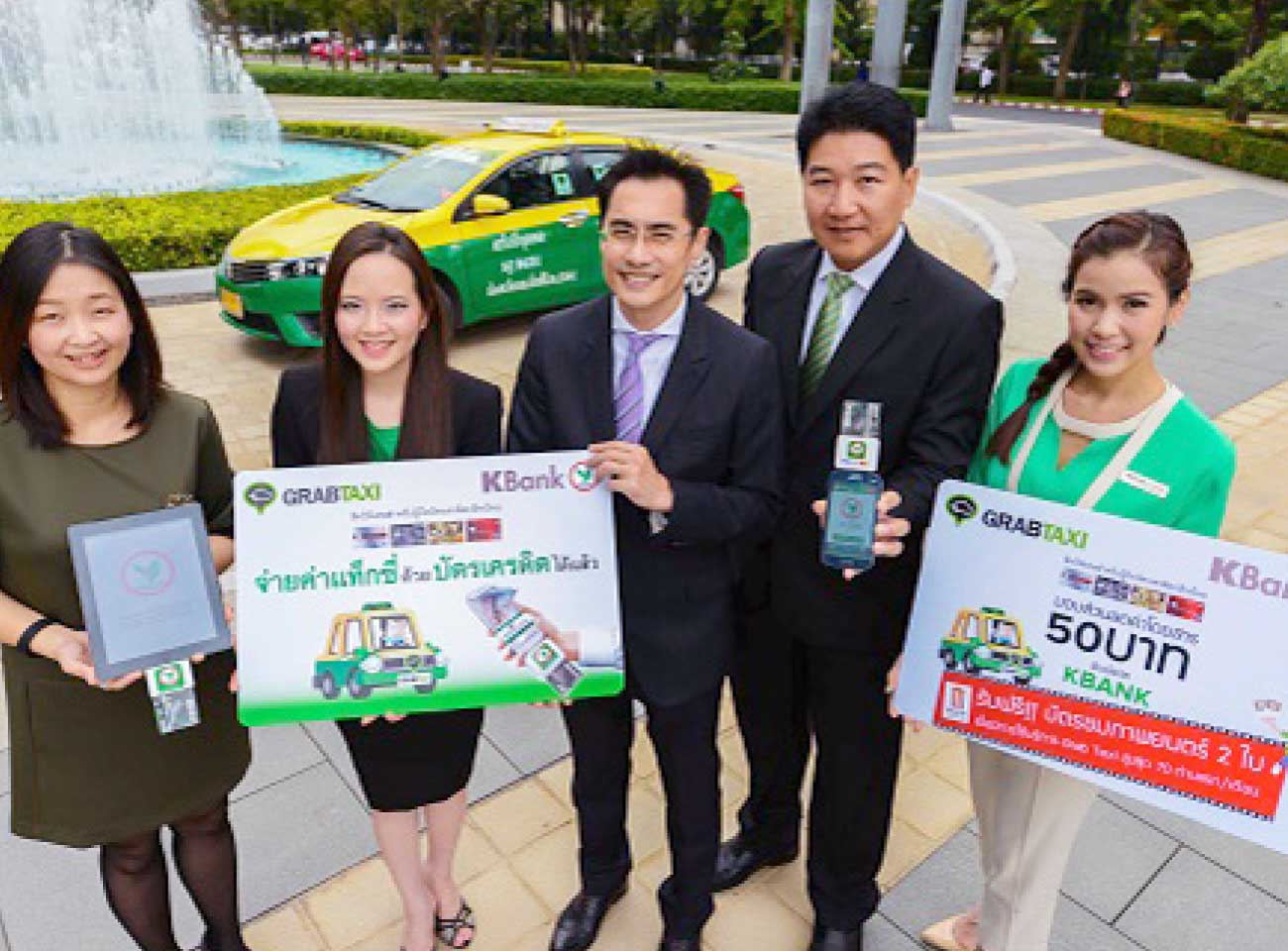 Mr. Parames Promburee (center), Senior Vice President for Retail Business Development Department, KASIKORNBANK, Mr. Boonterb Chirapatr (2nd right), First Vice President, Credit Card Product Management and Marketing Department, KASIKORNBANK, Ms. Juthasree Kuvinichkul (2nd left), Director of GrabTaxi (Thailand), and Mrs. Sirirat Thiengtham (left) Merchant Sale and Solution, Senior Director – Thailand & Myanmar, Visa International (Thailand)
GrabTaxi is a company that aims to improve the taxi markets by introducing their simple, cost effective mobile-based technology to both the taxi fleet/drivers and its passengers – that will optimize the matching process between both. To further enhance its services, GrabTaxi Thailand has equipped its taxi drivers with K-PowerP@y mPOS which allows passengers to pay for their taxi fare via credit cards. Passengers can now make payments by Visa or MasterCard cards issued by all banks.
Bangkok Hospital Group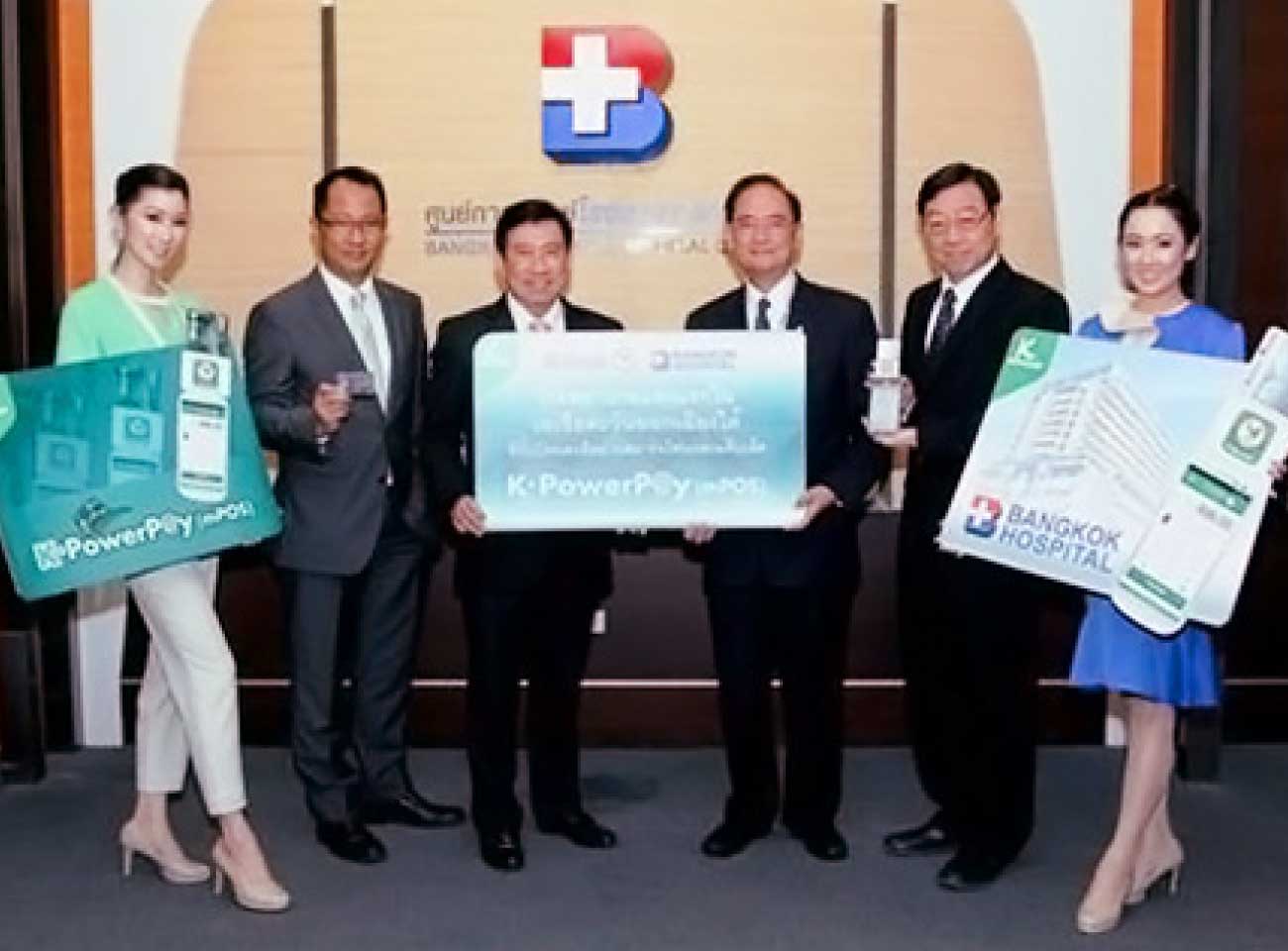 Mr. Chatchai Payuhanaveechai (third left), Executive Vice President of KASIKORNBANK, and Dr. Chatree Duangnet, M.D. (third right), Vice President of Bangkok Dusit Medical Services Pcl.
The first private medical institution in Thailand, Bangkok Hospital, has now teamed up with Kasikornbank to create seamless hospital experience for their patients. Equipped with the K-PowerP@y (mPOS) solution, patients at the Bangkok Hospital can now pay for their medical services in their rooms, the first of its kind in Southeast Asia.
Banana IT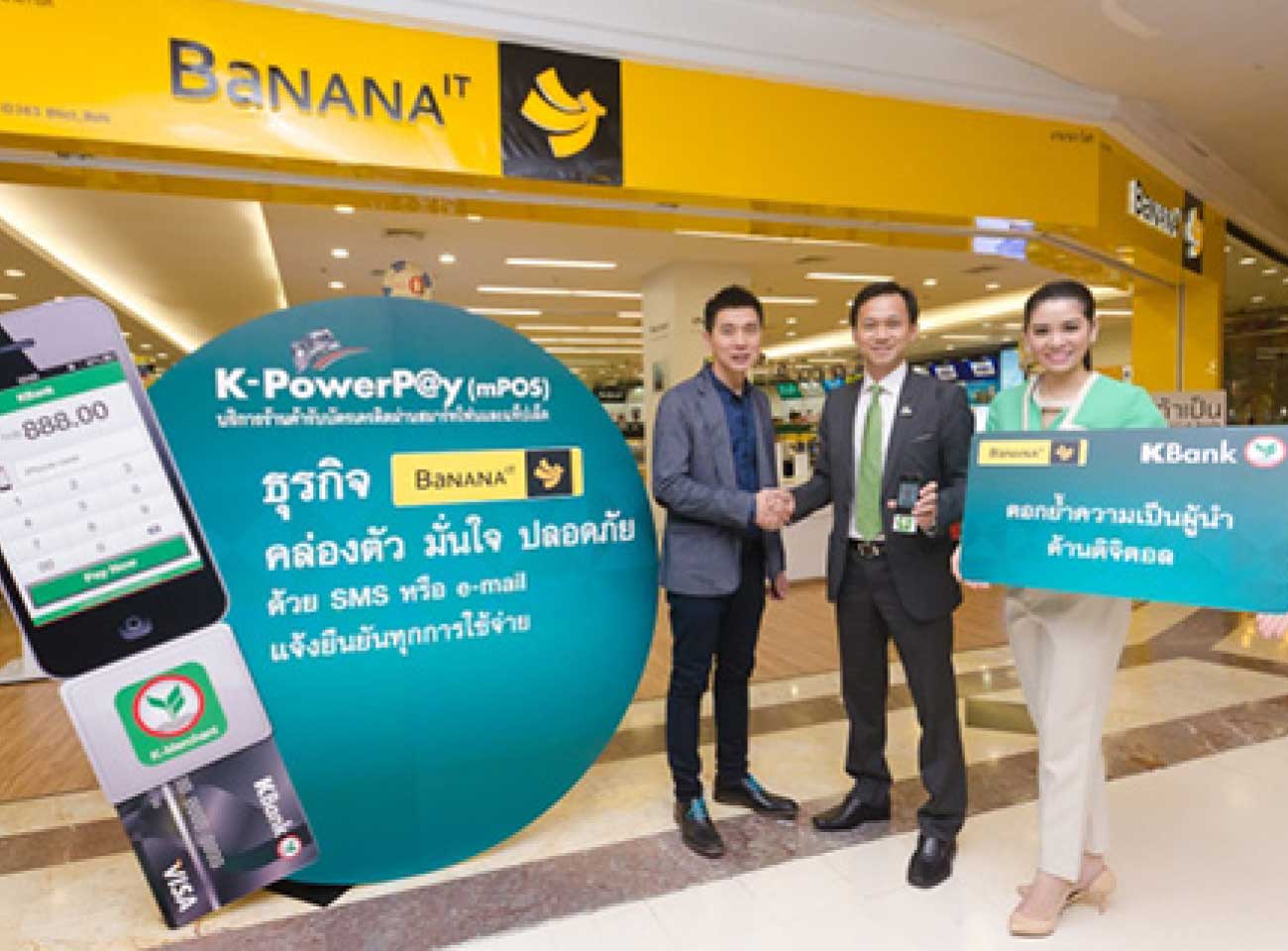 Mr. Suradech Kietthanakorn, First Senior Vice President of KASIKORNBANK, and Mr. Sura Kanitthaveekul, Chief Executive Officer of Comseven International Co.Ltd.
Banana IT is a leading IT shop in Thailand. Their range of IT products includes leading brands such as Apple, Samsung, Acer, Nokia, Lenovo, Toshiba Azteca ASUS, Seagate, Western Digital, etc. Focusing on their customers' needs, Banana IT promises quality products and after-sales services. To ensure their customers' payment experience are equally up to standard, Banana IT utilises mPOS for both their physical outlets and delivery services.
Asiatique The Riverfront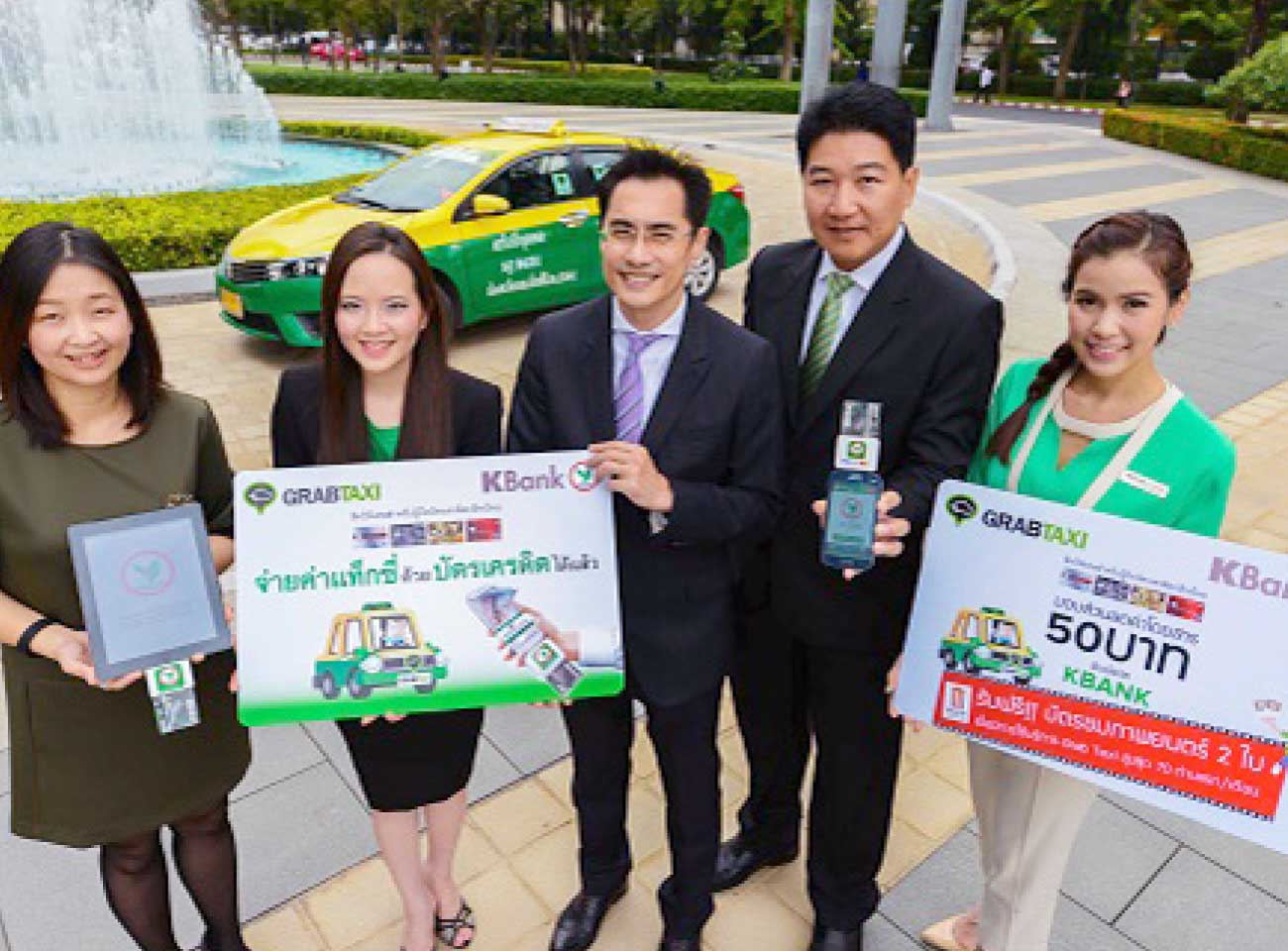 Mr. Chatchai Payuhanaveechai, Executive Vice President of KASIKORNBANK and Asiatique representative
Asiatique is the first and the biggest lifestyle project in Asia on the banks of the Chao Phraya River. Mainly occupied by businesses and retailers, Kasikornbank has teamed up with Asiatique to equip their merchants with mPOS solutions to create seamless payment experiences for their customers.