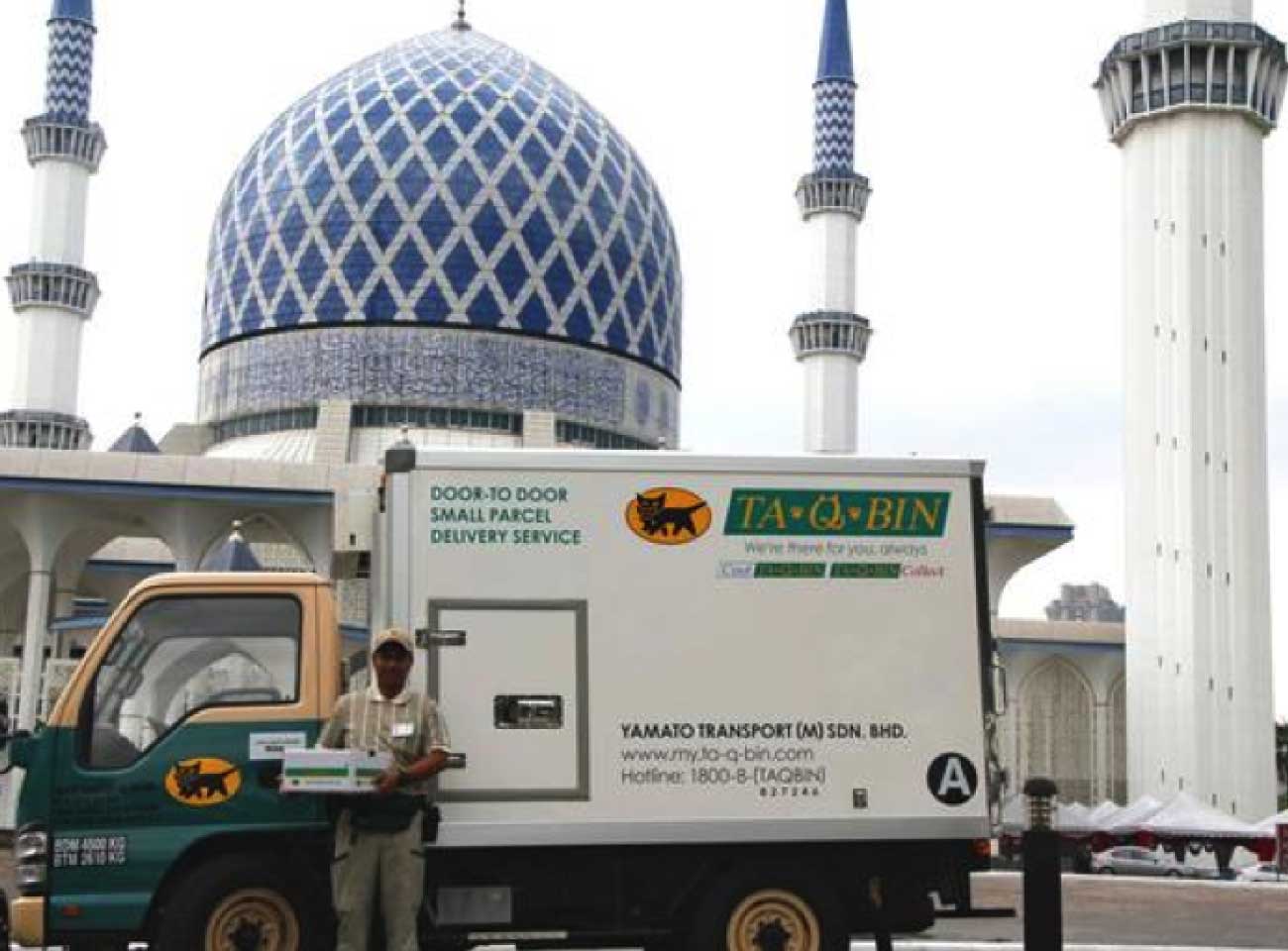 Yamato Holdings will soon accept credit card payments on deliveries in Malaysia on a wide scale.
TOKYO – Yamato Holdings will soon let package recipients in Southeast Asia pay for goods by credit card upon delivery – an important step for payment infrastructure in markets where e-commerce is expected to boom.
The Japanese logistics company has teamed with Soft Space, a leading Malaysian financial technology company, on a system enabling home delivery personnel to take credit- and debit card payments by using a card reader and a smartphone. Around 70% of Yamato's delivery staff in Malaysia will be equipped with the compact reader terminal by the end of October, covering the majority of the country. Service will be extended to outlying areas later on.
Many of Malaysia's online shoppers prefer to pay for their purchases upon receipt rather than at checkout due to concerns that they may not receive the product. By pairing reliable home delivery with credit card payment, Yamato aims to create a service that both online sellers and shoppers can trust.
Yamato has offered home delivery in Malaysia since 2011. A cash-on-delivery option is already in place. But cash payments can encounter hiccups if delivery staff run out of change, for example. Attempts to implement credit card payment on a broad scale, meanwhile, have been stymied by a lack of suitable mobile card readers. The company hopes the smartphone-based system will solve the problem. It weighs one-quarter of what the other devices do and costs 40% less to implement.
For the original and full post, kindly visit Nikkei Asian Review