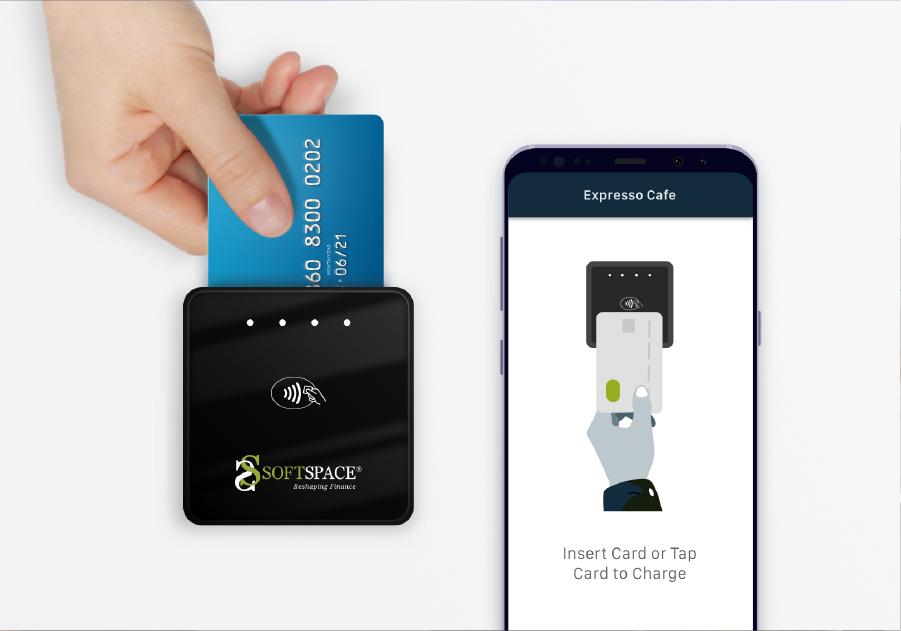 Pioneering Malaysia-based fintech receives world's first Payment Card Industry Security Standards Council approval for a Software-based PIN on COTS solution
Singapore, 27 August 2019 – UL, a leading global safety science organization, announced today that its Identity Management and Security testing and evaluation analysis has resulted in Soft Space attaining the world's first Payment Card Industry (PCI) Security Standards Council approval for a software-based PIN entry on a commercial off-the-shelf (SPoC) solution. 
The PCI approved SPoC solution, FLite, is wholly developed by a team of Malaysian software engineers from Soft Space and subsequently evaluated by UL, to determine FLite's compliance to PCI's SPoC standards. 
FLite comprises a lightweight NFC (near-field communication) -based EMV chip card reader, which is paired with a smartphone via secure Bluetooth connection to accept card payments. When completing PIN-based card transactions, the customer's PIN authorisation is performed on the smartphone, where the PIN information is separated from the card information captured by the card reader, ensuring a high level of security. 
This entire end-to-end process adheres to PCI's SPoC standard, which calls for a software-based approach to protect a customer's PIN entry on smartphones. 
"At UL, we work for a safer world every day by solving critical challenges and mitigating risk. We are proud that our payment security expertise helped Soft Space gain industry approval and applaud their contributions to helping advance digital payments," said Isabelle Noblanc, vice president and managing director, Identity Management and Security, UL. 
"Soft Space believes FLite could potentially revolutionise card payments acceptance with its unique way of processing PIN entry. This is why approval from PCI is crucial to us as it not only validates our capabilities as a leading payment player but assures regulators and merchants that FLite a secure way to go cashless, thereby promoting financial inclusion," said Joel Tay, the CEO of Soft Space.