The Soft Space internship program kicked off January this year. With an estimated 4 interns joining us this month, we are set to hire more ambitious young hearts!
Soft Space had our first intern join us in January 2014. The 20-year-old law student, Kiko Yap joined us as a law-intern. At Soft Space, we believe in providing a platform for interns to learn and be exposed to the working world. Along with the perks and benefits that comes with the job, we focus on career development, most importantly providing interns the opportunity to take initiative and explore their majoring field.
Coming from us may not be convincing enough hence why, we got Ms Yap to share her internship experience here at Soft Space. This is what she had to say about her 1-month internship program with us.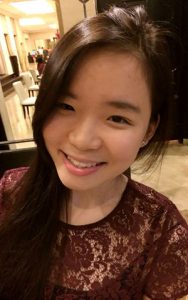 Kiko Yap, 20, first-year law student
"I joined Soft Space as an intern for a period of one month. Being the first candidate of their internship program, I would say I have gained more than I expected.
As a soon-to-be-second-year-law-student, I spent my days at Soft Space learning my daily settlements on the legal tasks, such as drafting and reviewing agreements and addendums, creating checklists for their mutual Non-Disclosure Agreement (NDA), etc. Never did I expect studying 20 agreements and drafting a mutual NDA would be my Double-O-One task here at Soft Space! What's more, as a legal intern, I was given the opportunity to be exposed to their business development too!
Can you tell, the level of excitement I had on my first day of work?! Trust me, you will have continuous surprises and the same level of excitement along the way. Soft Space believes all work and no play makes employees boring human beings.
Apart from the overwhelming challenges you encounter during work, you might also have problem controlling your weight! Soft Space has unlimited supply of food to make sure their employees have enough energy to work, i.e. chocolates, IKEA meatballs, curry puffs, hot chocolates and coffee from their very own coffee machines. You name it! Games are everywhere in the office. Don't be shy getting your itchy hands on the PS4 or arcade machine. What's more, the people here are very friendly!
Overall, I will definitely miss Soft Space!!"
So, do you have what it takes to intern at Soft Space? We are hiring for the positions below: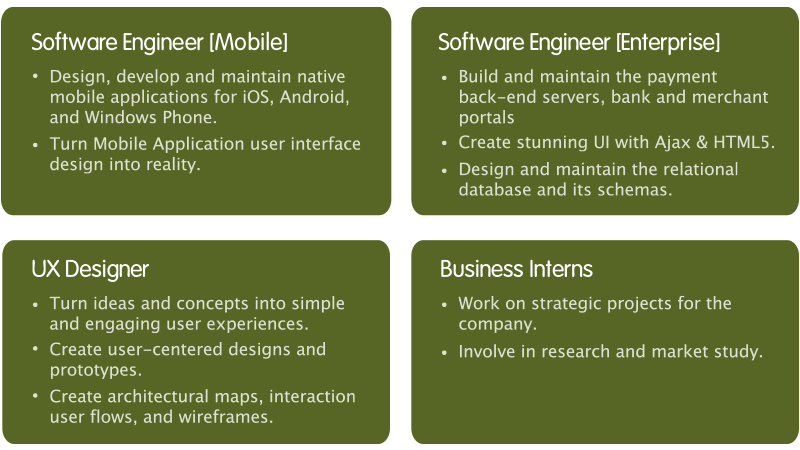 Wait, did we not mention our perks and benefits?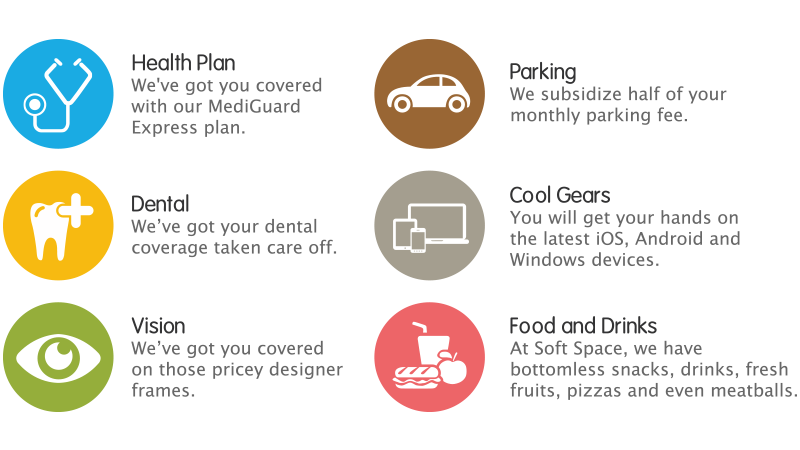 If you are interested, kindly email us. And for more information, kindly visit our careers.